MySignals iPhone Application
MySignals App records RSS(Received Signal Strength), their corresponding location and several other cellular network information (e.g. cell-ID and carrier frequency). Acquired measurements are saved locally and periodically are being uploaded to the central MySignals web server for permanent storage. Moreover, users are able to determine the performance of their network and simultaneously understand basic principles of the cellular mobile telephony through MySignals App.
Apart from the information aspect, MySignals can be utilized as a field test tool for network engineers. The detailed information about the cellular network, which are displayed in the following screenshots, can help a network engineer.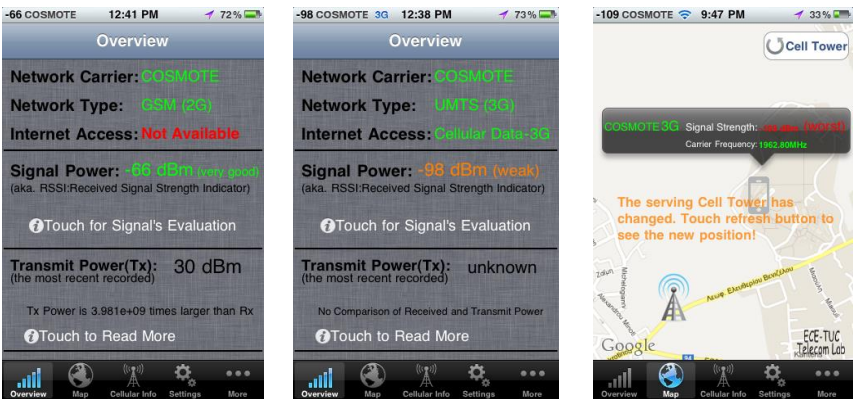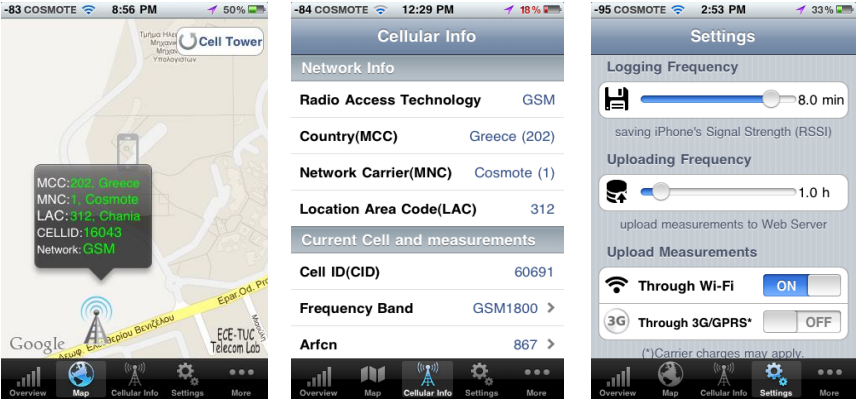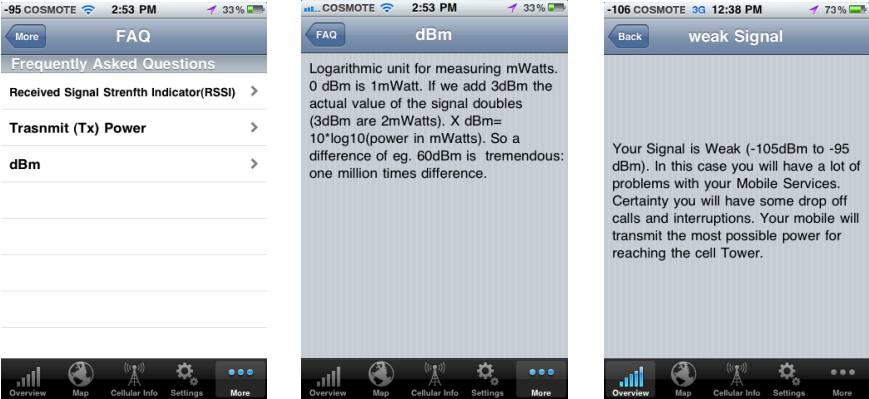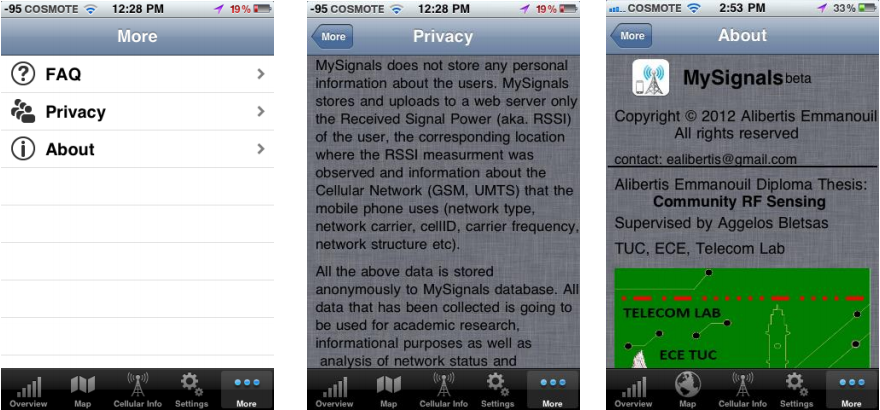 <